2009 CEOS SAR Calibration & Validation (Cal/Val) Workshop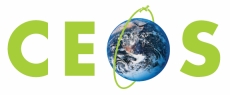 17-19 November, 2009
Pasadena, California
The CEOS SAR 2009 Technical Program Committee is pleased to present an open forum for the discussion of issues related to the calibration and validation of "SAR in all shapes and sizes." We invite you to submit presentations on the cal/val aspects of the ever-growing array of international SAR missions at a multiplicity of frequencies, polarizations, and imaging styles. Suggested topics include:
Performance and calibration of future SAR missions
Performance and calibration of operational missions
Calibration methodology
Calibration targets and sites
Calibration requirements as related to geophysical parameters
Innovative SAR concepts
Emerging SAR applications
Processing algorithms
You can download the full program schedule here.
A list of all papers can be viewed and downloaded here.